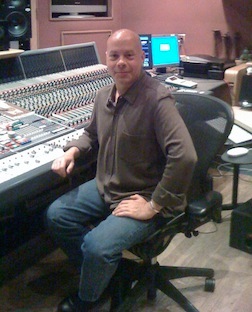 As a Grammy nominated Recording Engineer & Music Producer wIth over thirty years experience in the music industry I have had the opportunity to work with some of the finest artists, producers, composers and arrangers in the business. I have had the pleasure to be involved with numerous Gold, Platinum and both Grammy winning and Grammy nominated records and film soundtracks. Simultaneous to my own career I also spent eleven years as personal recording assistant, co-engineer and ProTools operator to twenty-two time Grammy winning Recording Engineer, Producer and industry legend Al Schmitt. I traveled both nationally and abroad with Mr. Schmitt working on a large number of high profile records and films. On the following pages you will find some of my numerous record, film and television credits in both the stereo & 5.1 surround formats. I have an extensive and diverse musical background and have also contributed to many film, television and corporate industrial projects. I have been involved with product and preset development for both the hardware and software versions of the Lexicon PCM96 and the TC Electronic M6000 Multichannel Processor. Additionally, I have been included in the artist relations programs for both of these companies as well as for both Sennheiser and Neumann. Please have a look through the various pages for additional information and please feel free to contact me with any questions or project inquiries you might have.
Thank you...
Services I am pleased to offer my clients include:

• Full music production services
• Full recording, scoring and mixing services for any record, film, television or corporate project.
• 24 channel analog I/O ProTools HD tracking / editing / tuning / mixing facilities
• Multi-channel mixing for all available surround sound formats : 5.1, 7.1, SACD, DTS,DVD-A, DVD-V
• "Unwrapping" audio from mono, stereo, 3-track and quad sources to 5.1 / 7.1 surround formats
• Full audio restoration and cleanup using NoNoise by Sonic Solutions & Waves Restoration
• Fiber Optic data transmission via ISDN for remote recording / monitoring capability
• Online mixing services via Skype & Google Hangouts
Music Production Services:
(coming soon!)